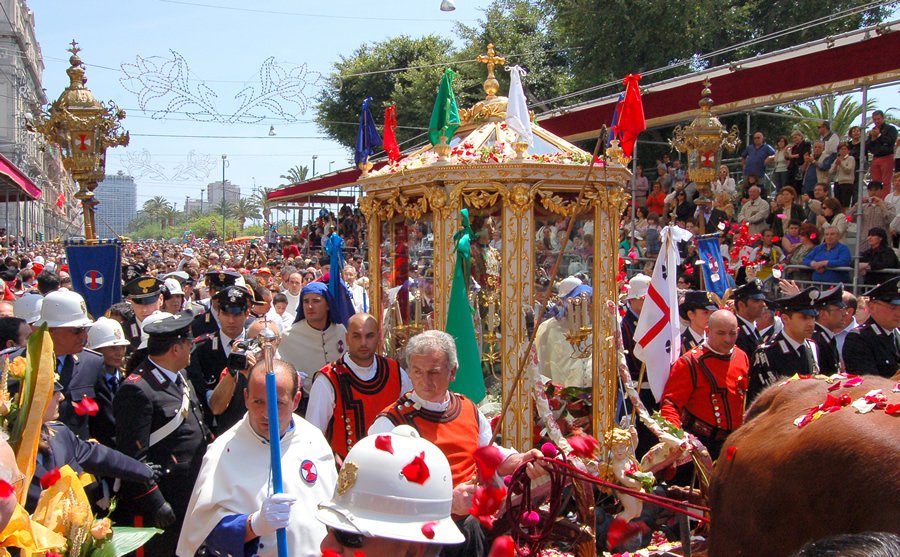 02 Jun

Sant Efisio celebration

On 1 srt of May Sardinia celebrates in Cagliari the 360 th Fesival of Sant Efisio.

An intense moment of devotion, faith, culture and centenarian traditions that merge into a procession that has no equal.

Arriving in Sardinia, while his soldiers were fighting the barbarians, Sant'Efisio converted to Christianity and became defender.

Today guarded at the Archives, in which he invokes the intercession of Sant'Efisio to end the plague and commits himself to celebrate from 1657 every year and perpetually a solemn ceremony.

Every 1st of May , then, the faithful accompany the Saint in this traditional procession, tracing the journey from the prison where he was imprisoned at the place of martyrdom at Nora, then returning to his Stampace Church on May 4th by midnight.